Highlights of Sri Lanka – 14 days from $5,230 per person twin share
Marvel at magnificent temples, see the World Heritage Rock Fortress at Sigiriya, search for elephants and other wild animals at Yala National Park, discover the fascinating caves at Dambulla and explore the ruined cities of Polonnaruwa and Anuradhapura.
——————————-
Nights: 13
Departs: Columbo
Deal ends: 14 Dec 18. May be withdrawn at anytime.
Operator: Wendy Wu
INCLUSIONS
▪ Return international economy flights, taxes and current fuel surcharges (unless a land only option is selected)
▪ All accommodation
▪ All Meals
▪ All sightseeing and entrance fees
▪ All transportation and transfers
▪ English-speaking Local guide (if your group is 10 or more passengers)
▪ Visa fees for Australian passport holders
▪ Specialist advice from our experienced travel consultants
▪ Comprehensive travel guides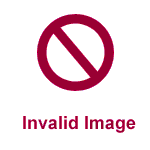 ITINERARY
DAY 1:- AUSTRALIA TO NEGOMBO VIA COLOMBO
Fly to Colombo, arriving late at night. Transfer to your Negombo hotel for an overnight stay.
DAY 2:- SIGIRIYA ROCK FORTRESS
This morning travel to Sigiriya, home to the 5th-century UNESCO World Heritage listed Rock Fortress, also known as 'Lion Rock'. The rock fortress was built by King Kashyapa and was named so because a massive lion was carved out of the rock and once sat at the entrance to the palace. Today only the lion's paws remain. While here, you can climb to the top for panoramic views of the area and explore the surrounding gardens.
DAY 3:- ANCIENT POLONNARUWA
Visit the ancient kingdom of Polonnaruwa, a UNESCO World Heritage listed site. Polonnaruwa was the capital of Sri Lanka from 11th to the 12th centuries and is a well-preserved city of stupas, frescoes and statues. While here, explore the Gal Viharaya, a magnificent group of rock temples consisting of four separate statues; a meditating Buddha, a smaller Buddha said to be visiting heaven, a standing Buddha and the reclining Buddha entering Nirvana. Explore the Vatadage, an ancient structure with elaborate stone carvings that are commonly placed at entrances to monastic buildings of ancient Sri Lanka. Return to Sigiriya.
DAY 4:- EXPLORE ANURADHAPURA
Drive to Anuradhapura, the most celebrated of Sri Lanka's ancient ruined cities. The city's greatest treasures are its dagobas; domes enshrining sacred relics. The most notable is the Ruvanveliseya Dagoba, dating back to the 2nd century BC, which you will visit today along with the Thuparamaya, said to contain the collarbone of Buddha. Discover the city's most renowned relic, the sacred Bo Tree. Emperor Asoka's daughter brought to Anuradhapura a branch of this tree under which Buddha is said to have gained enlightenment. Planted over 2,250 years ago, it is the oldest surviving historic tree in the world.
DAY 5: – DUMBULLA ROCK TEMPLE
After breakfast, travel to Dambulla where you will tour the Rock Temple. Dating back to the 1st century BC, the temple is made up of five caves that have been converted into shrine rooms containing around 150 Buddha statues and colourful frescoes. Visit a spice garden in Matale en route to Kandy. Cinnamon, cardamom, pepper creepers and other spice trees are grown here. Learn about the use of spices in Sri Lankan cuisine and watch a cooking demonstration. Continue to the sacred Buddhist city of Kandy, famous for the Temple of the Sacred Tooth Relic.
DAY 6:- DISCOVER KANDY
This morning, take in the beauty of the Peradeniya Royal Botanical Gardens. Later, visit the Temple of the Sacred Tooth Relic, one of the most revered Buddhist sites in the world. The temple houses an important Buddhist Relic, a tooth of the Buddha. Stolen at his funeral, the tooth was smuggled into Sri Lanka hidden in the hair of a princess who fled from India. The relic of the tooth is kept in a two-storey shrine fronted by large elephant trunks. Explore the remains of the Royal Palace, now a museum. This evening watch a colourful cultural dance performance.
DAY 7:- NUWARA ELIYA TEA PLANTATIONS
Drive to Nuwara Eliya, the 'Little England' of Sri Lanka. Situated at 2,000 metres above sea level, Nuwara Eliya is the main hill station of Sri Lanka and is known for its excellent tea production due to the cool climate which creates tea with a unique flavour. Visit a tea plantation and tea factory en route.
DAY 8: – TRAVEL TO YALA NATIONAL PARK
Travel to the Elephant Transit Home located in Udawalawe National Park, where abandoned baby elephants are cared for before they are released into the Udawalawe National Park. Later, arrive in Yala (Ruhuna) National Park, famous for its herds of elephants.
DAY 9:- YALA NATIONAL PARK
Enjoy morning and afternoon jeep safaris to search for elephants, deer and elusive leopards. One of the world's largest populations of leopards are found here.
DAY 10:- JOURNEY TO AHUNGALLA
Drive to the Hummanaya Blow Hole, the second largest of its kind in the world. After lunch, continue to Dikwella Wewurukannala Temple, dominated by an image of a seated Buddha that is over 48 metres high. Continue the drive along the coastline towards Ahungalla. Stop along the way at Weligama to see the unique stilt fishermen, an old tradition practiced by around 500 fishing families in the region. Each fisherman has a stilt and balances about two metres above the water. With one hand, they hold the stilt and with the other, they use their fishing rod.
DAY 11:- GALLE FORT
Travel south to explore the city of Galle including the lighthouse and the Old Town. Also visit the UNESCO World Heritage listed Dutch Fort, the largest intact Dutch fort in Asia. Within the ramparts and stonewalls of Galle Fort, outstanding buildings remain. The narrow streets are dotted with Dutch colonial villas, museums and antique shops.
DAY 12:- TURTLE HATCHERY
Travel to Colombo, stopping at Kosgoda Turtle Hatchery en route. Several species of turtles, including the endangered hawksbill, are protected here. The hatchery is home to Sri Lanka's pioneering sea turtle conservation project, established in 1981 to protect Sri Lanka's turtles.
DAYS 13-14: COLOMBO TO AUSTRALIA
Embark on a city tour of Colombo this morning. Explore the Fort district, the historic centre of the city. Wander through Pettah Market. Visit the Dutch Church of Wolvendaal, dating back to 1749; Kelaniya Buddhist Temple, a major pilgrimage site for Buddhist devotees; and the Colombo and Natural History museums. After dinner you will be transferred to Colombo airport to board your flight to Australia, arriving home the same or following day.
Dates & Departures 
2019 Departures
Prices per person TWIN share
06 Apr 2019 – $5,430
15 Jun 2019 – $5,480
10 Aug 2019 – $5,430
26 Oct 2019 – $5,230
30 Nov 2019 – $5,330
Additional Price Information
Above prices include airline fuel surcharge and taxes. Subject to change.
Customary tipping amount of approximately US$75 (AU$101) is paid locally in Sri Lanka.
Standard itinerary departs SYD, MEL, BNE, ADL, PER. Other cities available, contact us for details
Depending on airline schedules, extra nights pre or post tour accommodation or stopovers may be required at additional cost.
Single Supplement from $1,320
21 Aug 2018 and 10 Aug 2019 departures coincide with Esala Perahera Pageant in Kandy and sightseeing will be amended.
Terms & Conditions 
Offers subject to availability. Amounts payable to third parties not included. Please check all prices, availability and other information with your travel consultant before booking.
To Enquire more or hold your spot on our Highlights of Sri Lanka Tour, please complete the below form and mention "Highlights of Sri Lanka Tour" in the Message Field!