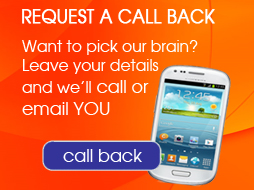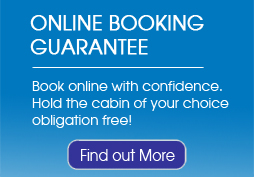 CruiseMart is an Australian owned cruise holiday specialist operating since 2003.
Search online from thousands of cruises from the major cruise lines of the world including Princess Cruises, Royal Caribbean, P&O Cruises and many more. Book online or contact one of our cruise specialists for expert advice. We have extensive personal experience aboard many of the world's best cruise ships.
Follow us on
Facebook...Click here »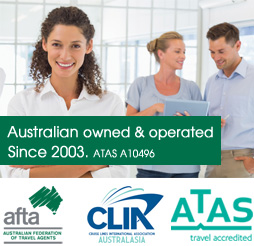 CruiseMart is a fully licensed international travel agent. Australian owned and operated since 2003 we are members of AFTA and CLIA (Cruise Lines International Association).
Cruise Line Pre-Registration
Most cruise lines now require you to submit an online check-in form. This is where you will complete important information such as passport details, contact persons in case of emergency, special requests or occassions, and more. You can also view and book shore tours for many of these lines and check details of your booking are correct. You should complete your registration as soon as possible after booking. Click on the link below for your cruise line.
Your Luggage
Before you depart, fill out and attach the luggage tags that were provided in your cruise documents. Sometimes these are printed by you as part of your online check-in process and will be simple paper tags. Don't worry if they rip or you can't find them on the day, you can get more at the pier. At the pier, porters will take your bags and deliver them to your stateroom - the tags note your information and stateroom location.
Generally speaking cruise lines do not enforce a strict baggage policy like airlines do. You can take a number of bags without question. Of course it's always a good idea to try and keep the weight down to a manageable 20kg per item.
Boarding the ship
During embarkation, you'll first proceed to the check in counter to present your identification and documents for all people in your party. It's a good idea to keep this paperwork in a folder for safe keeping and easy retrieval. You'll then receive ID cards, which will also act as your room key. You will also be asked to present a credit card to cover the extra charges (drinks, babysitting, spa treatments, etc) you amass during the cruise. From there you will pass through security and customs. Just like on an aircraft, you aren't allowed sharp or dangerous objects or any illegal contraband.
Once everyone is onboard, a mandatory safety drill will normally commence within a few hours. This is mandatory and should be taken seriously. After this formality you're free to start having a great time!
What to do if you miss your ships departure
In this event you should first try and call the cruise line. There will normally be a number provided on your cruise documentation.
Depending on the circumstances of why you missed the departure you will basically need to find a way to meet up with the ship at its next port of arrival. If you purchased travel insurance or chose the cruise line's air & cruise package, your expenses to catch up to the ship may be covered.